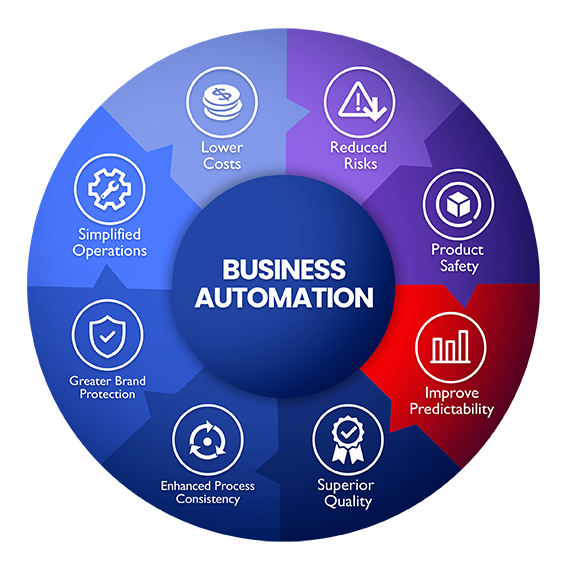 Course Description
This course teaches the key skills in understanding, mapping, designing, analyzing, automating and monitoring business operation processes. You will learn how your business processes relate to your customers and the delivery of value. SMEs will learn to analyze organizational performance from a process perspective, redesign processes using value-focused techniques, design workflows and implement them in their business.
If you are a business owner, leader or manager engaged in operations or business transformation, then this course is for you.
Learning Outcomes
Upon successful completion of this course, SMEs will be able to:
identify and understand the business automation processes
develop an implementation and integration strategy for their business processes
assess the efficiency and effectiveness of their business from a process perspective
conduct process improvements and identify any weaknesses in a process design
determine the role of technology in supporting their processes
Syllabus
Module 1 – Business Process Management Lifecycle (goal setting, process design, process implementation, process enactment and measurement, and process evaluation)
Module 2 – Process identification and mapping
Module 3 – Process analysis and design
Module 4 – Process automation and innovation
Module 5 – Process monitoring & mining (Managing processes, metrics and dashboard)
Module 6 – Business transformation and supporting technologies (workflow management and process analytics)
Module 7- Customer Journey Map
Course Curriculum
Module 1- Business Processes
Business Processes

00:00:00

Module 2 - Business process Management
Business process Management

00:00:00

Module 3- Business Process Management Lifecycle
Business Process Management Lifecycle

00:00:00

Module 4- Business Automation
Business Automation

00:00:00

Module 5- Process Mapping
Process Mapping

00:00:00

Module 6- Process Optimization
Process Optimization

00:00:00

Module 7- Conclusion
Conclusion

00:00:00

Case Studies
Case Studies

00:00:00
Course Reviews
5 stars

0

4 stars

0

3 stars

0

2 stars

0

1 stars

0
No Reviews found for this course.