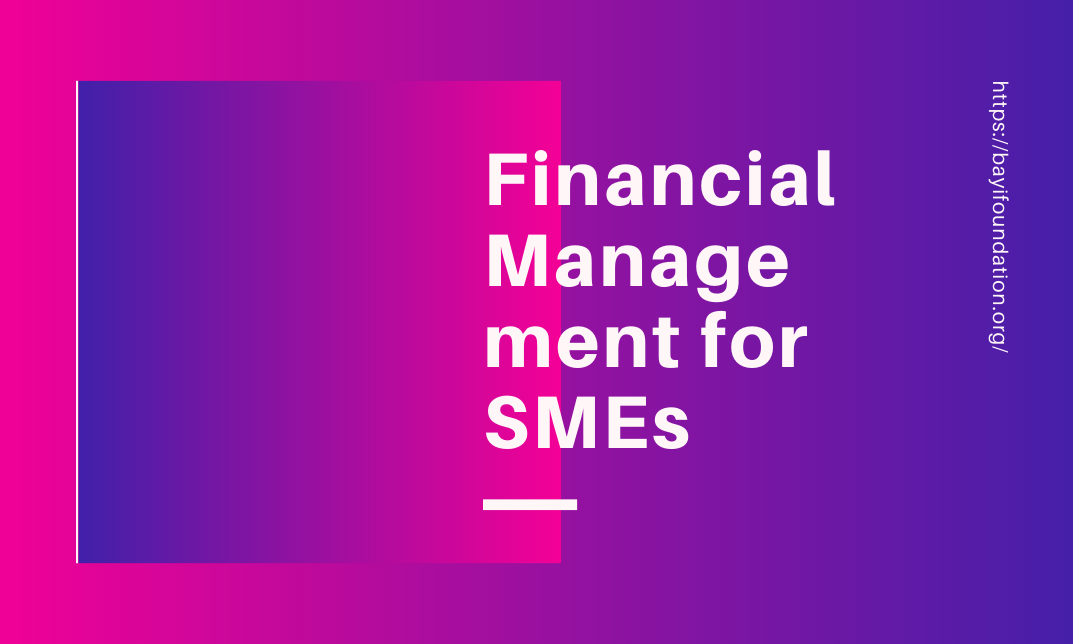 Course Description
This course focuses on teaching SMEs how to understand the dynamics of handling their business finances. The main purpose is to help SMEs to develop the understanding and skills necessary to become more effective stewards of their business finances, know the finance tools available, the costs and returns, the best approach, alternative access to finance, and the right financial instruments to use.
The course incorporates the preparation of a financial plan for business that involves the preparation of balance sheets, income statements and sources of financial. Various techniques and tools will be reviewed, as well as the understanding of income tax laws and their impact on the business.
Learning Outcomes
Upon successful completion of this course, SMEs will be able to:
Understand financial management and the important to their business.
Understand business financing; raising funds and budgeting.
Identify financial management practices, rules, and tools that are available.
Understand taxes pertaining to their business.
Prepare and interpret financial statements.
Understand and apply time value to money concepts.
Syllabus
Access to Finance.
Financial Management and Planning.
Financial Statements – interpreting and analyzing financial Statements.
Evaluating projects/expansion costs, return on investment.
Alternative Financing.
Course Curriculum
Module 1: Financial Management & Planning for your business
Course Lesson Details

00:00:00

Module 1 Course Readings Details

00:00:00

Module 2: Finance Solutions for your Business needs
Course Lesson Details

00:00:00

Module 2 Course Readings Details

00:00:00

Additional Course Materials
Case Study Details

00:00:00

Course Readings Details

00:00:00

Course Assessment Details

00:00:00
Course Reviews
5 stars

0

4 stars

0

3 stars

0

2 stars

0

1 stars

0
No Reviews found for this course.